Anellissimo is a brand specialized in the sale of 925 silver and 316 L steel rings. The high quality of the product combined with our elegant display make it a winning sales system.
The brand is distributed exclusively by Classic & New, a young and dynamic company located in Vicenza in the heart of made in Italy design and is present in the Italy, in aproximately 150 stores, in some of the most popular jewelry stores.
The ring models we propose, combined with the packaging, make for great gift idea for every occasion. The excellent quality / price ratio of the products, combined with the continuous search for novelties, allow Classic & New to claim a prestigious and continuously updated catalogue.
Our exhibitors have made Anellissimo an appealing and successful system thanks to its high visibility that makes the shopping experience easier and dynamic.
Each ring is "hooked" with an extensible cableto a a structure, divided into models and relative sizes to meet any need.
We have developed exhibitors of different formats that can contain from 100 to 400 rings depending on the space and needs of each individual shop.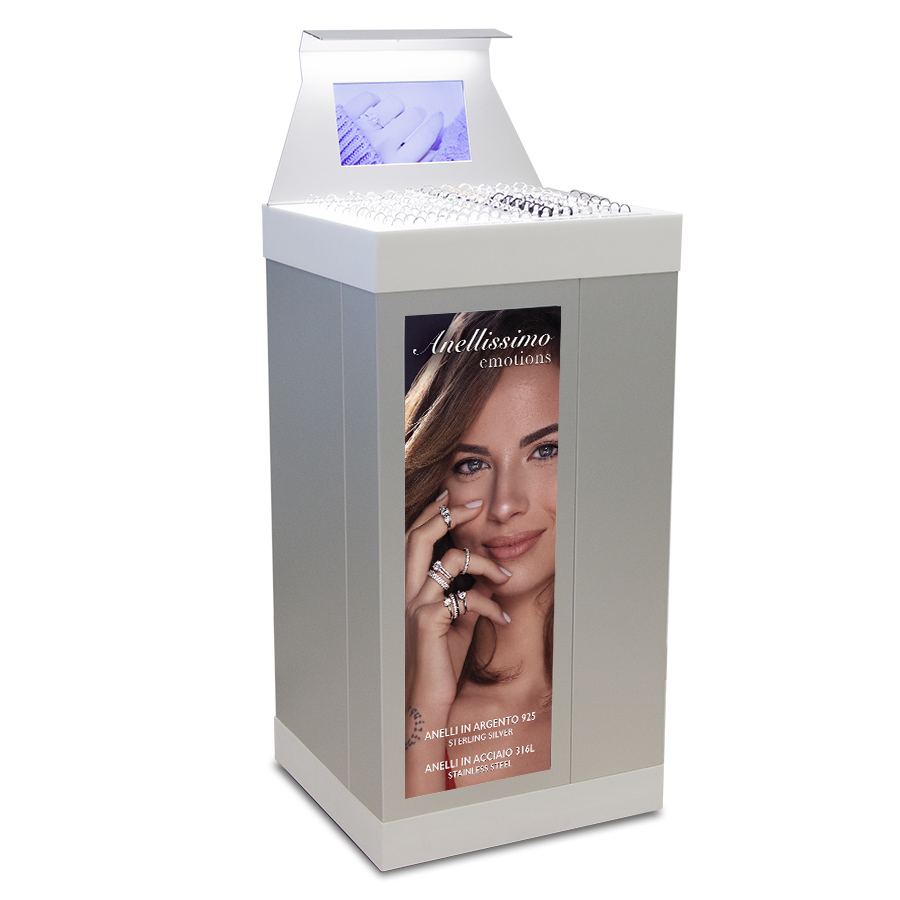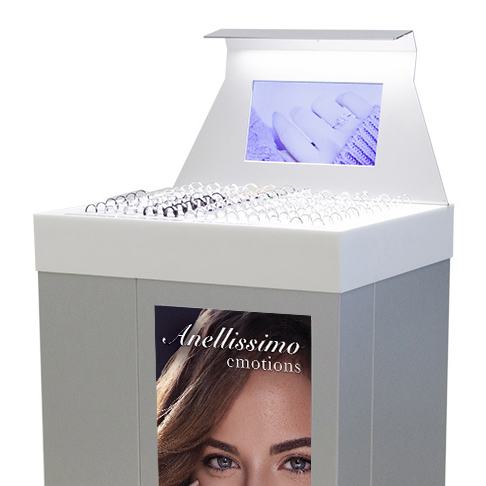 Elegant and modern exhibitor with digital display and led lighting. Holds 144 rings divided up to 24 models in silver or steel.
Below is a short video showing how it works
Contact us if you are interested in having our brand in your shop and we will be glad to visit you in person, to show you our products.